The local Parkinson's Support Group I attend has a holiday party following our December meeting and everyone is asked to bring a small gift for an exchange. This year I bought a tiny gift, a little ornament. It was a reindeer holding a blank piece of paper and on to the list I put "Santa, Please bring me a cure for Parkinson's". The woman who received my gift said it would be a great thing to make and sell for funds for Parkinson's (or any incurable disease for that matter). I only wish I could give one to each of my friends with Parkinson's.
The Ornament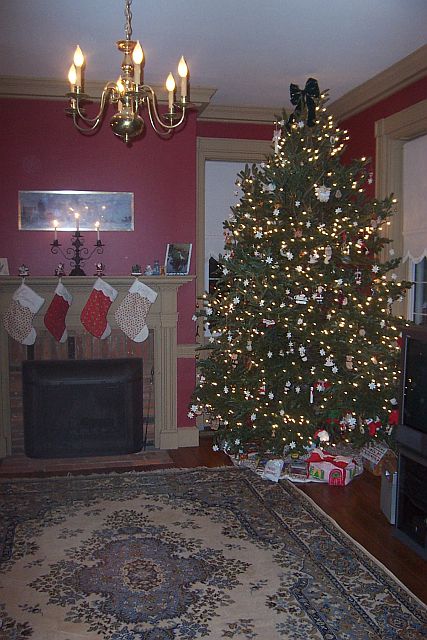 My Christmas Tree 2003
I've added two pictures below to show you the charm bracelet I made. The National Parkinson's Foundation sent a charm in the mail with a recent request for a donation. I was going to put the charm on my key chain, but then found a bracelet that matched the charm and added it to the bracelet. One side says HOPE and the other side says "Working For a Cure". It's a nice reminder that someday Parkinson's will be something I once lived with and not something I live with every day.
BELOW: This Side says "HOPE"
BELOW: This side says "Working For A Cure"